Meet the Staff at Yoni's Physical Therapy
Jouni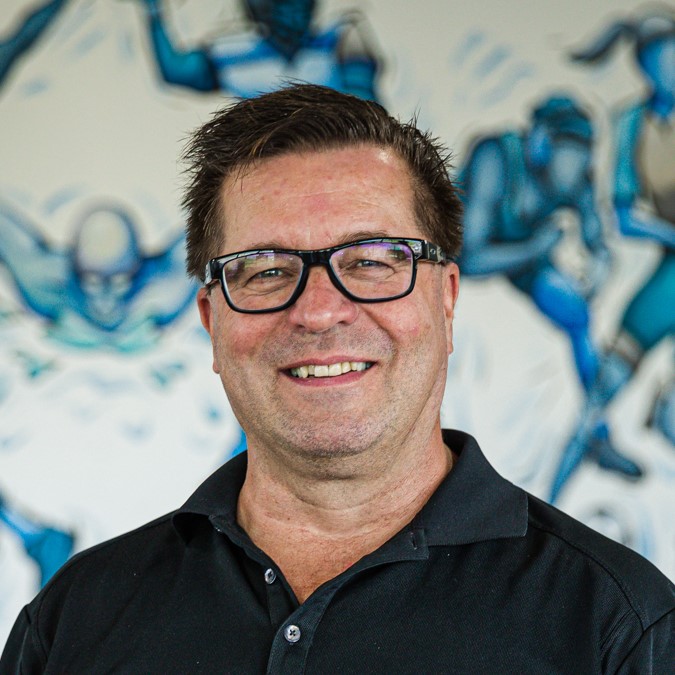 Born and raised in Finland, Jouni, pronounced Yoni's physical therapy, was a swimmer breaking Finnish records in 100- and 200-meter backstroke 1978. His records stood for a decade. He travelled with the Finnish Olympic athletes as team sports massage/physical therapist from 1984 to 1993, earning his physical therapy degree 1989.

Jouni has been involved with Hartland senior center doing exercises classes since 2002 once a week with the Hartland's finest seniors, aptly named Jouni's Angels. Jouni is part of Hartland Chamber of Commerce, has been educating Hartland H.S. athletes regard injury prevention. Conducted scoliosis screenings with middle school students. Assisted coaching with H.S swimmers. Given lectures to athletes with strength and flexibility training. Started exercise class at village manor retirement community. He has been involved in Hartland and surrounding communities almost 20 years.
Alison Plemmons
Alison Plemmons started her career in the medical field a couple of years after graduating High School in 1989. Alison has stayed in the medical field ever since. After 30 years in the medical field, Alison was excited for an opportunity for change, the chance to work for Yoni's Physical Therapy. Alison first met Jouni when he worked with her oldest son, after an ACL repair due to a sports injury, in the 8th grade.
Alison is proud to be a part of the Hartland community Since 2005. Alison, her loving husband Andy, and her two boys Devin (now 20) and Brandon (now 18) have loved the "family" atmosphere of this great community. Her boys received their education through the Hartland Consolidated School system. As a family, they have made life-long friends through the boys playing football and the sport they're most passionate about, Lacrosse. Both boys are now in college playing what they love most. Devin Plays for Siena Heights University and Brandon will be playing at U of M. Both boys are studying business.
Alison has a passion that she focuses on outside of work; Scottish Highland dancing. Alison has been involved with Scottish Highland dancing since the age of 2. Her mom, Sheila Mittig, is her teacher and her father is a very supportive dance dad. Alison's passion for the dancing has brought her to have a dance studio with Jennifer Miller (MMSHD) to pass along her heritage and her love of Highland Dancing.